Healthcare Solutions from Evolko

A comprehensive healthcare solution having EMR - Electronic Medical Records as key point to provide complete health Care management.

EMR - Electronic Medical Records

Enterprise EMR captures patients treatment and decision making information at every level; Front desk, Nurse Station, Doctor's office, OT, OPD, labs, pharmacy. A complete patient record is created and available anytime, anywhere.

Our solution is designed to assist doctors in their everyday task. A strong prescription writer with following features allows doctor to have a paperless office in no time.

Patient Registration
Unlimited multimedia with video and image comparison
Teamwork to connect with specialist, dietician, pharmacist and other professionals
Annotate Images to clearly demonstrate problem with use of images
Specialty knowledge-base for all specialties like Ortho, Oncology
All patient record published at a centralized location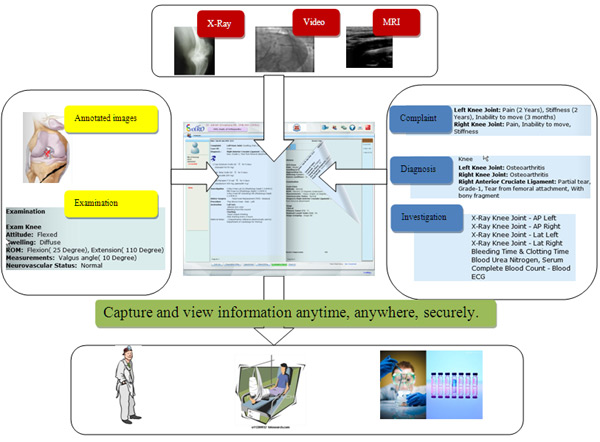 PACS - Picture Archiving and Communication System

Enterprise PACS directly connects with DICOM machines like MRI, CT-Scan, PET-Scan,X-Ray, Ultrasound, ECG, Angio; making Imaging information available to the case-sheet of the patient and can be securely accessed anytime, anywhere

Directly connect any DICOM machine like MRI, CT-Scan, PET-Scan, X-Ray, Ultrasound, Echo Cardiogram, Angio
Upload Surgical Videos and Pictures
Add information to patient's multimedia single view Case sheet
Bandwidth optimizer to see video/audio anywhere
Pathology

Evolko labs takes the pain and inaccuracy out of labs operations by providing a simple interface to receive, process and send results directly into the case-sheet of the patient

Full front-end for processing lab orders of Pathology and Radiology
Standard lab results format with customizations
Communicate with patients and the doctor
Patient Connect

Patients benefit most when they understand each and every step of decision making process. Evolko enables patient-doctor online communication
Connecting with patient is most important part of any professional service. Evolko Patient Connect allows you to share information with the patients at every step of treatment process.

Share complete patient records with patient online
Share all investigation reports, for example X-Ray, MRI etc., with your comments
Completely secure for doctors and patient
Specialities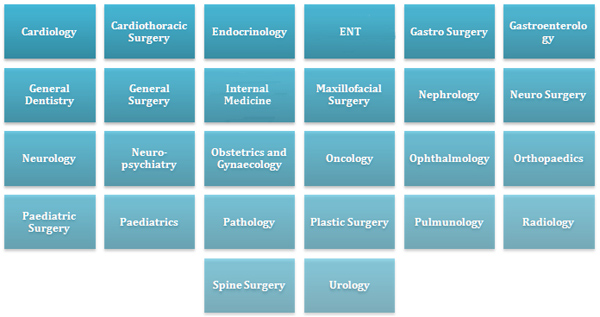 Solution is available on SaaS model and requires minimum computing power and skills at end user / remote level.

Based upon information Authorities can take, policy level decisions and can response to emergency situations for specific disease control and management.
Coleague is Authorised Reseller of Evolko (which is a product of Evolko Systems Pvt Ltd. For more information please visit www.evolko.com)